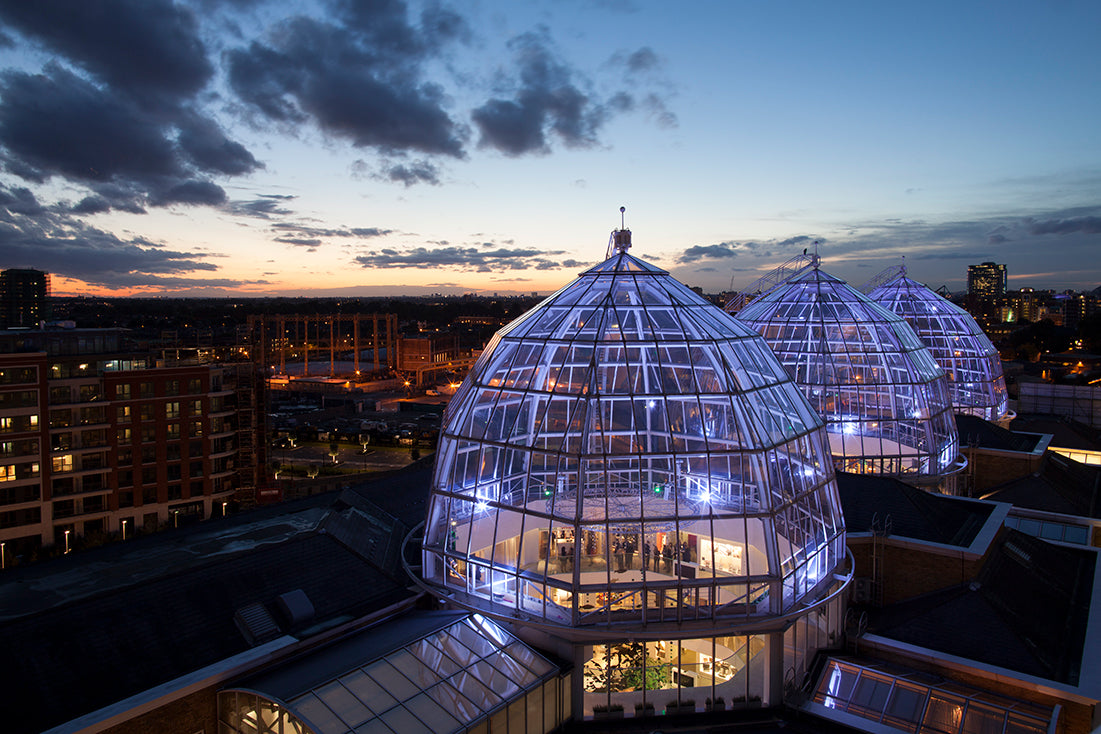 Iconic London - Design Week
The greatest Instrumentalist in the history of rock music, Jimi Hendrix, poignantly described London as "the only home I ever had".
London is one of the most iconic cities in the world, the  second most visited city in the world.
Is it possible to have a bad day in London, I would say a bad day in London is still better than a good day anywhere else. London energy gets into your veins more effectively than any drug.
You can understand why one in six people worldwide wants to live in London. Its easy to spend days alone here just sitting watching the fashion eccentrics pass by, the crazier the better, daring us to push the boundaries.
Pushing the boundaries at Peter Staunton Design is our passion, we like breaking the rules of Design, not for the sake of breaking them, but simply by knowing we can.
This week we visited a platform where boundaries in design and creativity are pushed beyond limits, Chelsea Harbour Design Centre. This is the place we bring our Clients, for us, Design is about sharing ideas, passions, inspirations, and conversations: this is the place to visualize it all with 120 showrooms and over 600 international brands. The Design centre is a journey of old & new discoveries.
We would like to share some of our top discoveries, starting with Porta Romana, this is lighting designed for the world's most beautiful interiors.
My favourite piece, without doubt, is the Duck Feet Lamp, it was love at first sight for sure, the characteristics of this design are hard to ignore.  Not only does this lamp stand proudly in my lounge, it stands proudly in the lounge of some of our own unique projects.
Porta Romana designs can be seen in the world's most beautiful homes, hotels and yachts.
Decorus Furniture is another firm favourite of ours. Decorus offer a diverse collection of fine furniture, lighting & decorative accessories. What we love about this high-end brand is each & every one of their designs is handcrafted & finished to the very highest standards, this is why we use Decorus Furniture in our projects.
We want to push unique design, isn't this what we are all searching for, pieces that are unusual & different, you will only find this because of the craftsmanship that goes with it.
Here are some of the amazing pieces we have used in our projects:
Last but certainly not least is a brand that we continually love to use in our studio, the Romo Group.  This is a British family run business in its fifth generation well known for its contemporary but versatile designs inspired by travel, fashion & nature.  Design creativity is certainly at its highest level here this is why we look forward to their collections which are launched twice a year.
The Romo Group is the first founding brand of the group, amazingly another six design houses operate underneath this brand, Zinc Textiles being one of our firm favourites. Launched in 2010,  Zinc Textiles takes its inspiration from the heady heights of the 1970s, (I am thinking studio 54 where designers became regulars dancing the night away) seductive, cutting edge with vibrant colour.  The fabric range is one of sensational luxury a revival of chic at its best aimed at the top end of the market, we are constantly inspired by these luxury fabrics.
We hope we have inspired you this week at Peter Staunton Design, we have thoroughly enjoyed stepping into the glamorous world of design, to be honest here at Peter Staunton we never step out if it.  London we love you.