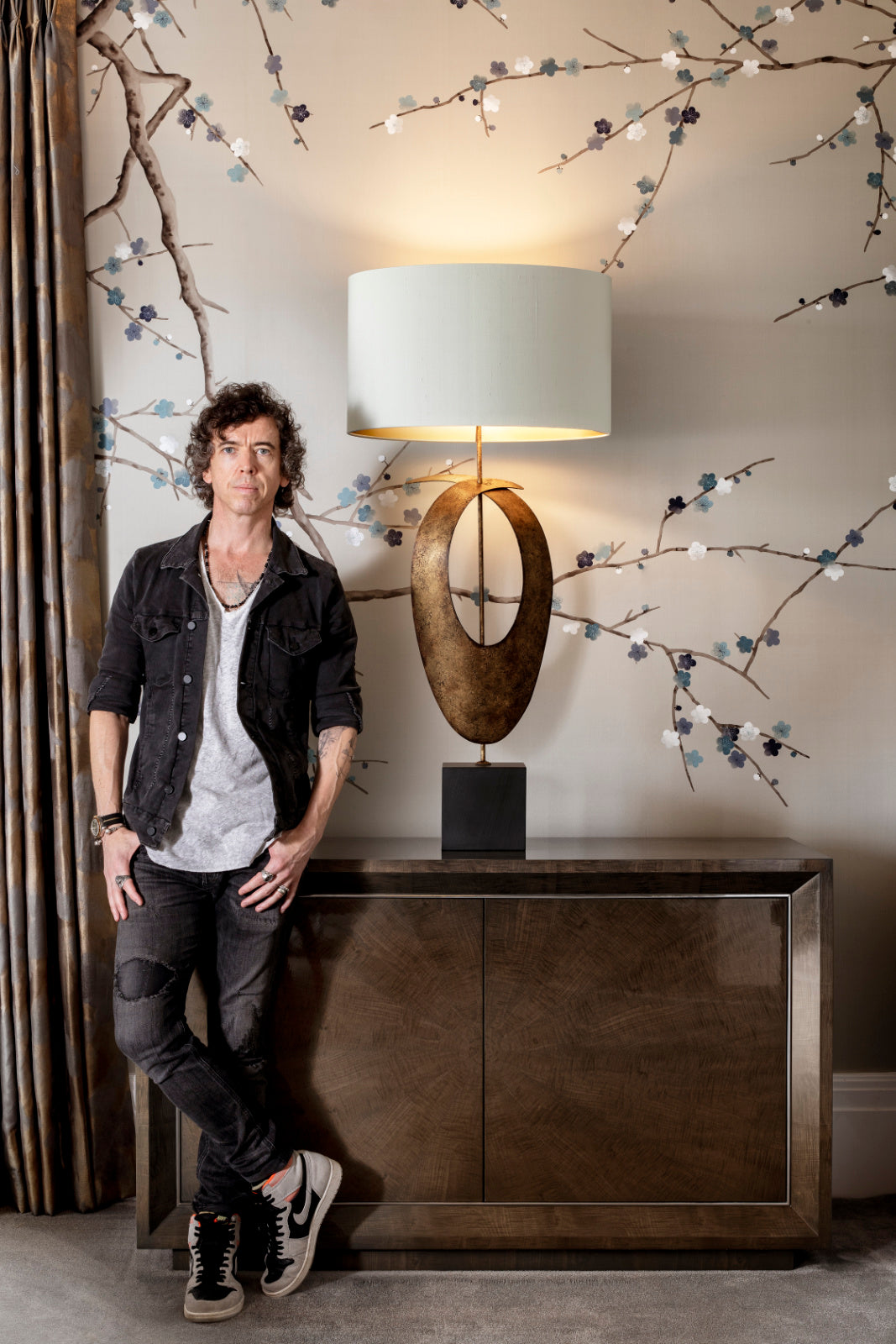 Peter Staunton
Raw Luxury + Refined Design
Peter Staunton Design is an Interior Architecture, Design & Decoration studio creating modern living for its discerning clients.
Through a mix of intelligent & intuitive spatial design, added with a fearless mix of colour & the finest raw materials, we aim to bring our clients confidently beyond their comfort zone to create spaces that will inspire them for years to come.
"To create truly iconic interiors that transcend time, inspire its owners, and create a legacy for future generations"
Peter believes good design can elevate the human spirit by enhancing your everyday experience & wellbeing within the spaces you inhabit.
To do this we ensure each project goes through a detailed process of editing to maximise the core elements within it, in order to avoid waste and appreciate the space & design at its best.
"We believe in craftsmanship, fine detailing & clean lines"
INFLUENCES
Heavily influenced by music, fashion & art, juxtaposed with a passion for classic & contemporary architecture, Peter aims to bridge the gap between these creative arts & integrate them to create a look he likes to phrase as 'Raw Luxury, Refined Design'.
EXPERIENCE
Peter's experience started from a young age through the influences of his father's architecture & mother's interiors expertise. Although originally trained in Event Management, Peter further trained in Interior Design at Chelsea College of Arts before getting involved in the family soft furnishings business.
Since then, Peter has forged new areas of design to create a business that provides a more comprehensive service to his clients, offering full interior design services including project management, bespoke furniture & lighting solutions, as well as creating a close team of artisans, architects, builders & landscape designers to offer a truly holistic design service.
SERVICES
The studio offers full Interior architecture, design & decoration, covering end-to-end project services including:
Design & Concept
Interior space planning
3D & CGI Renders
Project management
Furniture design & production
Cabinetry design & production
Lighting design
Full smart home technology
Bespoke soft furnishings
Full decoration services
Installation & staging

BIID REGISTERED
To ensure the highest level of professionalism is kept to at all times, Peter is a registered interior designer with the British Institute of Interior Design (BIID), the pre-eminent professional organisation for interior designers in the UK.
The BIID Registered Interior Designer® is a protected professional title for interior designers. It provides a way for clients, designers & other built environment professionals to identify interior designers who have met the BIID's rigorous professional standards.