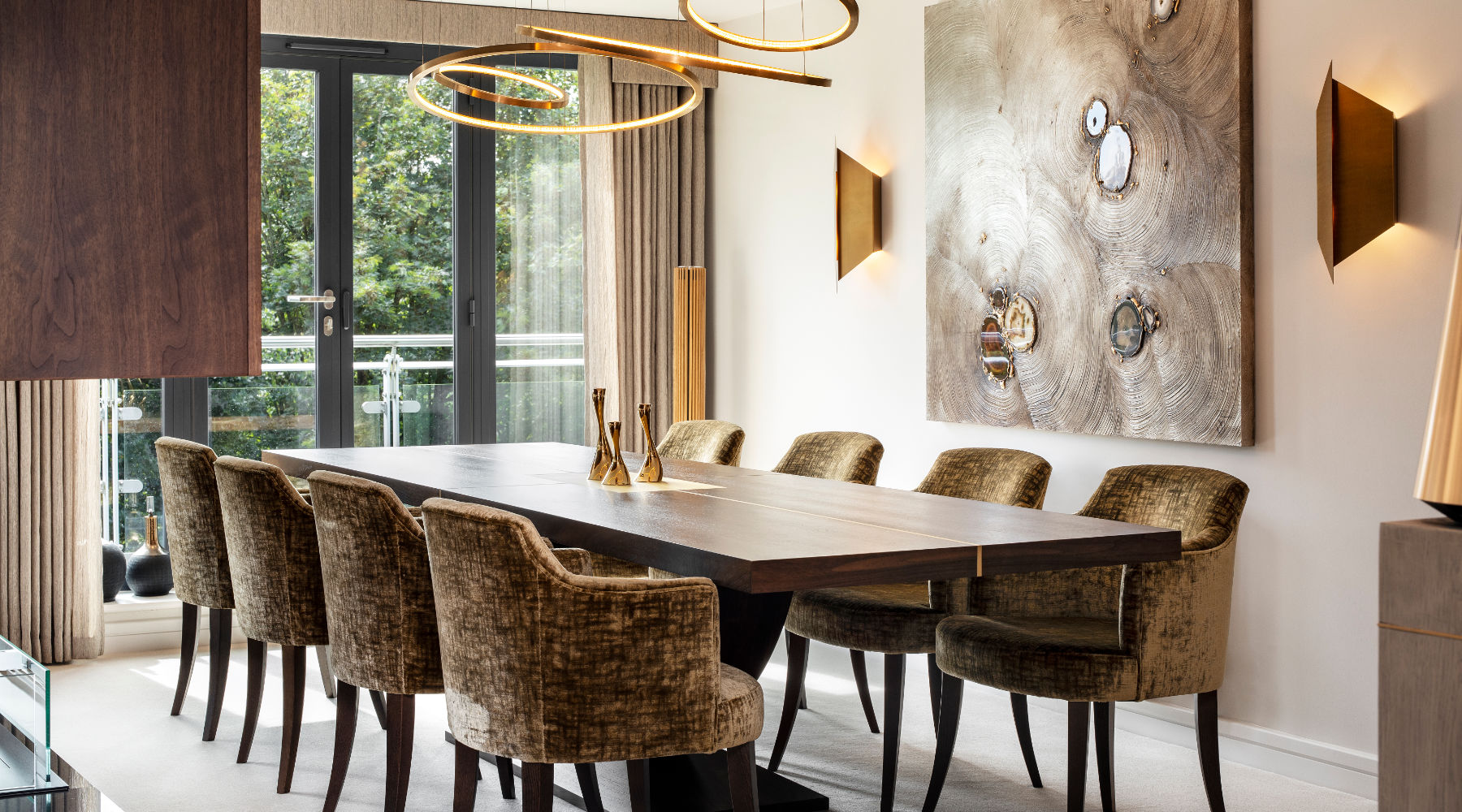 Peter Staunton
The Duplex Penthouse 
The studio was tasked back in 2018 with helping move a client from a large country house to a contemporary penthouse apartment to create a more modern lifestyle. The project involved the complete interior architecture & design.
In 2022, the client liaised with the studio again about the purchase of the next apartment below, to create a space that would offer a truly multi-functional duplex for home working, entertaining
and family hosting.
The updated space has resulted in a stunning duplex that harmonises all the needs of the client in true luxury.