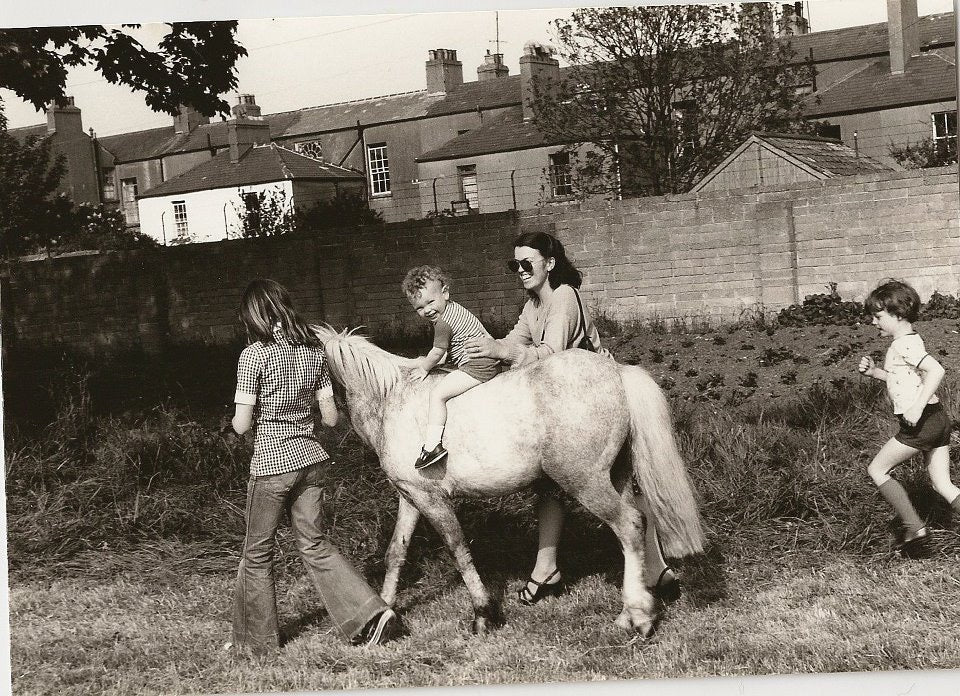 Tres Chic!
When Sunday arrives, the calendar celebration will be Mothering Sunday, and we wouldn't let this pass without telling you where the legacy for Peter Staunton Design started, with the inspiration behind it all……. Pauline Staunton.
In 1991, after raising five children, Pauline (with the help of her husband Bruce) opened Drapeaux Design Studio, creating a small soft furnishings & haberdashery shop.
With huge determination, a visionary instinct, and an extraordinary talent for design, Pauline's creative skill has built a dynamic design business with a lasting combining of tradition, originality and contemporary style.
As you will see from the following portfolio of work, Pauline's style speak's for itself…
Today we want to turn the tables and find out her inspirations. Without Pauline's knowledge of our blog this week, we managed to do just that and got the answers of some questions we've always wanted to know…
 Who was your Inspiration you growing up?
Looking back, I would say my mother inspired me. She inspired me by her work ethic, as she always put her best foot forward & always looked groomed.
If you could choose any Fashion Designer to dress you, who would it be?
I would have to say, Armani. Armani is one of my favourites, his designs are always simple & elegant using beautiful fabrics.
 If you had no limits, what would you like to create?
A beautiful department store in the centre of Leamington Spa.
Who would you say is your favourite Interior Designer?
John Fowler of Colefax & Fowler, because he was the first Designer I was aware of. And just like my mother, I aspired to have a house like the ones he designed in Mayfair, not to mention the large country homes that he also designed.
 Favourite hotel for Design & why?
Claridges! I love Claridges for its unexpected Art Deco design inside the hotel! Not to mention the great buzz in the foyer. 
Favourite City & why?
It would have to be Paris because of the food & style… very tres chic!.
What advice would you give to young Interior Designers starting out in the field of Design?
I would tell them to know their subject to the best of their ability, & to find out how soft furnishings are put together & the history of all the different fabrics.
Thank you, Pauline, for unknowingly helping us today with your great story. The connection between classic Design & its modern interpretation will always be an inspiration to us at Peter Staunton Design.
We hope that this Sunday you will all be raising a glass to all the wonderful strong women in your life who inspire you. Luckily for me, this strong woman is my mother-in-law, who I look up to for many reasons, mainly because I think she invented today's modern woman without even realising it! But also, because she raised my wonderful husband into a great man, Peter Staunton.
On that note, Peter would like to say a few words……
Happy Mother's Day Mom!
Thank you for all your Inspiration. You will never fully know how much you have inspired me over the years and will always continue to do so. Working with you is such a privilege that I have been blessed with in life, for which I will always be grateful for.
Happy Mother's Day to all the wonderful Mothers out there!
To finish off, a few more pictures of Pauline's portfolio to inspire you all…