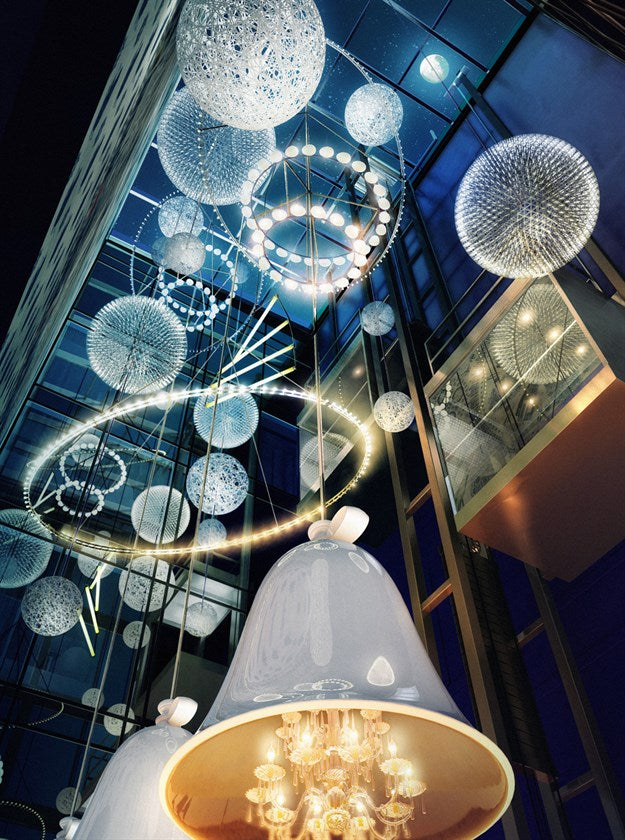 Going Dutch..
This weekend Peter Staunton Design went Dutch, taking a visit to Amsterdam, a city known for its innovation and creativity.
Each area of Amsterdam has its own character, whether you're looking for modern architecture, hipster hangouts, great restaurants, or taking in the history of Amsterdam.
Peter Staunton Design started the weekend with a visit to Cravt Original. Cravt original is known for their timeless furniture, lighting, and accessories, showcasing the Dutch company's love of natural materials.
We are always on the hunt for unique pieces for our projects that tell a story of craftsmanship from start to finish. All Cravts designs are derived from materials provided by Mother Earth, this to us is luxury.
We had a very welcoming experience at Cravt, the showroom really is an inspiration of modern classics that we look forward to using in our projects.
This weekend really was all about great design, even down to where we kicked back after a day of inspiration, staying at the Andaz hotel.
The Andaz has been designed by Marcel Wanders dubbed by the New York Times as the 'Lady Gaga of Design'.  Marcel has created a hotel with both edginess and the homely feel of a cozy Amsterdam canal house. The entrance hall starts with miniature doors and the most amazing chequerboard tables which we are intending to showcase in the window of our Design Studio.
The three giant porcelain looking bells that hang over the check-in desks and the tulip chairs really do add to the Alice in Wonderland feel to this hotel.
Marcel has certainly made design his mission.  Marcel acts as both designer and creative director of Moooi.
Moooi is named after the native Dutch word for Beautiful, the third O stands for beauty and uniqueness which certainly springs to mind in one of our recent Projects showcasing some of Moooi's amazing lights.
A visit to Amsterdam would of course not be complete without a visit to the Moooi flagship store.
To finish off a long day of design hunting, we booked to spend the evening at Mr. Porter.  Mr. Porter is the fabulous steak house located on the rooftop of the W hotel. This restaurant and bar is super sleek, with floor to ceiling windows surrounding the roof top. You can see why this restaurant was voted one of six new rooftop restaurants and bars this summer to visit by Vogue magazine!
Peter Staunton design was truly bowled over by Mr. Porter, not just by the absolutely fantastic cuisine that we shared (a sharing plate of perfectly cooked steak, accompanied by various mustards & the best Pepper sauce I have ever tasted!) but by the ultra-stylish and sleek design.  Mr. Porter really does have it all whether it is dancing the night away, time out at the bar sipping cocktails or a seat next to the fire.
For us, at Peter Staunton, this is our perfect date night, and if things get too frisky there is always the outside pool located on the rooftop.
We will be back Amsterdam, until the next time, good night, good day and good morning.