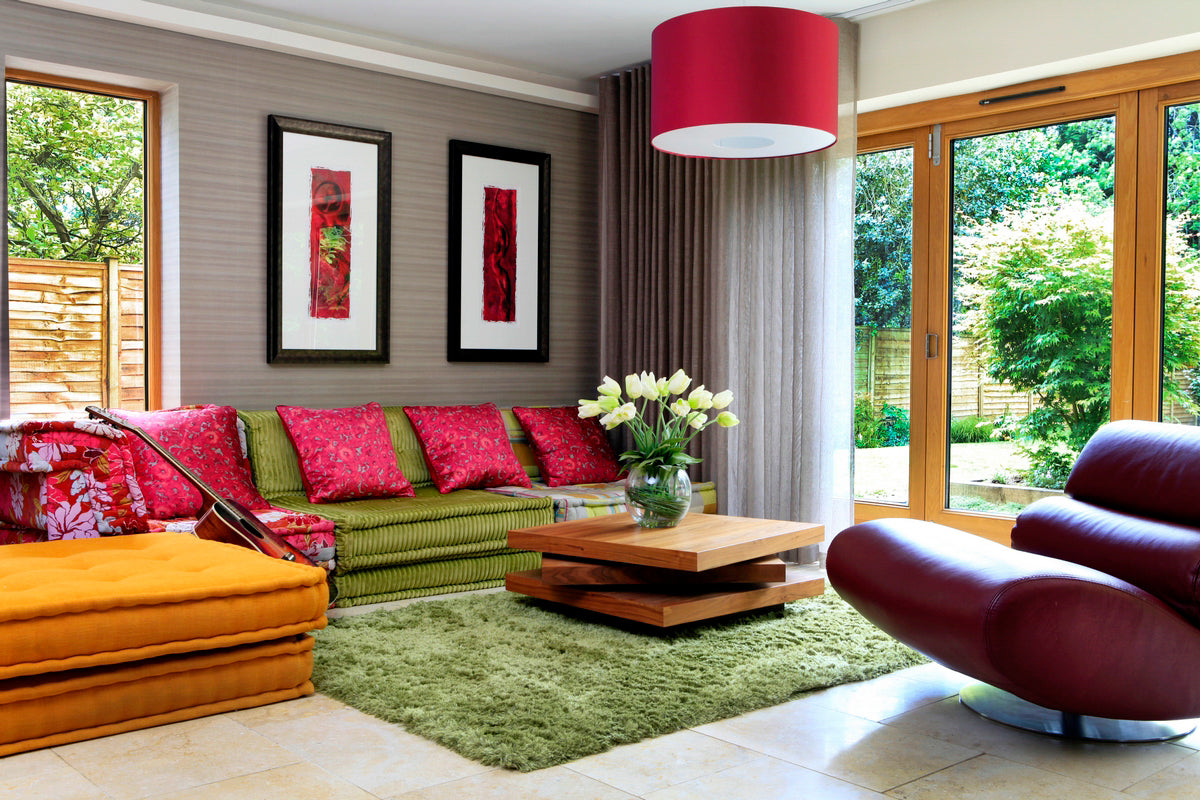 How to decorate a room with guitars
The guitar is one of the most played instrument in the world whether its rock n roll; pop; folk; country or even classical music, it's the kind of instrument that you see more often in a house. So let me show you how to decorate your rooms with guitars for all styles, so you can play it without losing the harmony of your decoration.
Leave it resting on your Sofa
Simple, giving the room a wave of rebellious, free spirit.
Solo Stand
Easy & conventional to use in any room where you choose to relax and enjoy the music.
Group Stand
So you have more than one guitar? No problem! There's many cool group stands for guitars and bass that you can choose and make it look awesome in your bedroom, music room or living room.
Wall Mounts
If you have free space in your room, then you can place guitar wall mounts and have your guitar accessible all the time!
Wall Mount Gallery
 What about having your own guitar gallery? Look at this room and tell me if is not cool to have all your guitars placed in that way, just fantastic!
 Vitrine Wall Mount Gallery
I just love this one, the guitars are lined and inside of a vitrine. If you have limited edition guitars and want to see it as a piece of art, then this is your choice!
Guitar Display Cabinet
The most beautiful and special guitars in the world deserve to be cared and keep it in their own cabinet. This is the occasion where we can see an awesome way to show your special collection to your friends and family.
Bespoke Cabinet
This cabinet is marvellous and makes the guitar be the focus of attention in all the scene. What can be better than having your custom made cabinet with a space for your beloved guitar?
I hope that you enjoyed all these amazing ideas and keep jumping and rock n rolling with your guitar all the way in your house!